A few weeks ago, I was lucky enough to attend an event celebrating the Herreshoff Marine Museum's 50th birthday, which gathered three classic one design sailboats together at the New York Yacht Club dock. Though they all make even my Snipe looks quite modern by comparison, each one was originally built to solve exactly the same problem: create a boat to be raced against others so similar, there was no need for a rating rule. Somehow, the HMCo assembly line turned out one boat per week, though only a few are still sailing. 
The organizers also invited a lovely little launch to crash the party.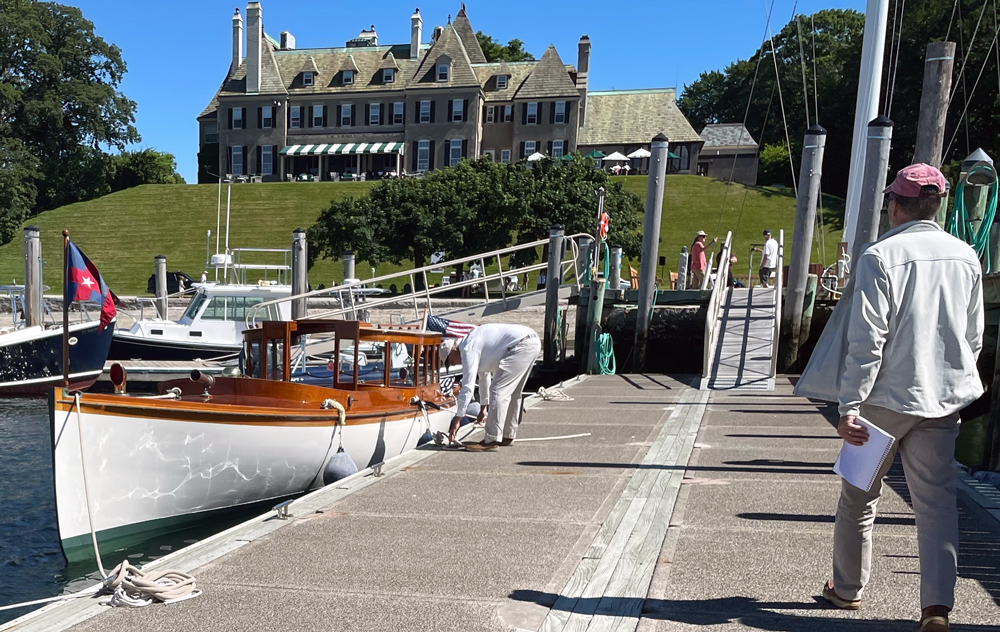 I was included so I could do the homework for a Seahorse article. And even though it was a fantastically inspiring event and I recorded several interviews, on the drive home I found myself wondering: what should this article be about? There were too many obvious answers: the boats, of course; their owners; the museum's unique history and newly refreshed energy. Already, that's way too many life-stories to fit into a single piece—and I had plenty of other thoughts as well. I needed to find a framework that would help filter out what didn't belong. (Oh, that lovely launch.) 
Fortunately, I carry my most important tool with me at all times: curiosity. And what has continued to intrigue me about that evening and those boats is the ageless appeal of one-design racing—perhaps because I'm also working on another project that celebrates just that. I'm not yet sure exactly where this idea will lead, but I do trust that following my instincts will uncover a fresh story.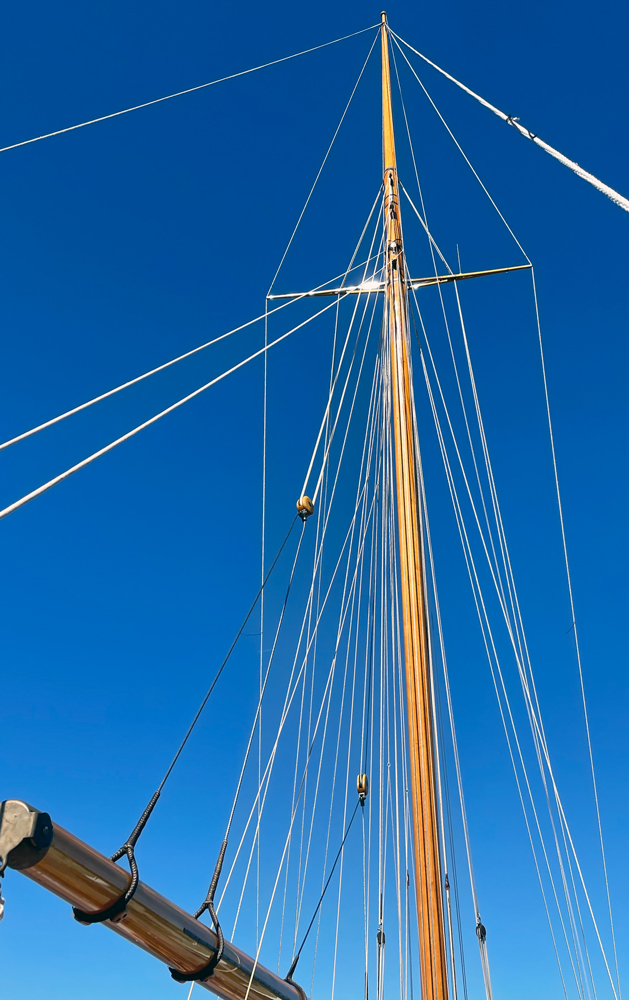 One design boats are no longer made of wood (and most take more than week to complete), but my varnish-free 21st century Snipe shares a timeless goal with these three turn-of-the-last-century beauties: to provide even racing for whomever shows up on the starting line. The first boat to finish wins the race. Such a simple goal; and yet for over a century, so many people have spent countless hours and dollars in their pursuit of it.
By the time you read this, I will (hopefully) have come up with a more concrete plan for the story. But just in case I'm still searching for ideas… let me know in the comments below or by email what your most burning question is about any of these three one designs (and, of course, that lovely launch). You can also find out more by visiting the Herreshoff Marine Museum. Thanks—and here's to one design racing, in any century!