Last week, so many friends said "I don't know how you and Paul both work at home" that it started me wondering about something I usually take for granted: how do we manage to still have something new to say to each other over dinner? Then I heard that the divorce rate is expected to spike after we're through this, and that made me realize how different it must be to spend "normal" weekdays away from home, with people other than my life partner. So in a small attempt to help you all adjust to your new normal, here are 5 lessons I've learned over the past two decades—in approximate order of importance (to me).
Note to self: These also can be applied to living on a boat.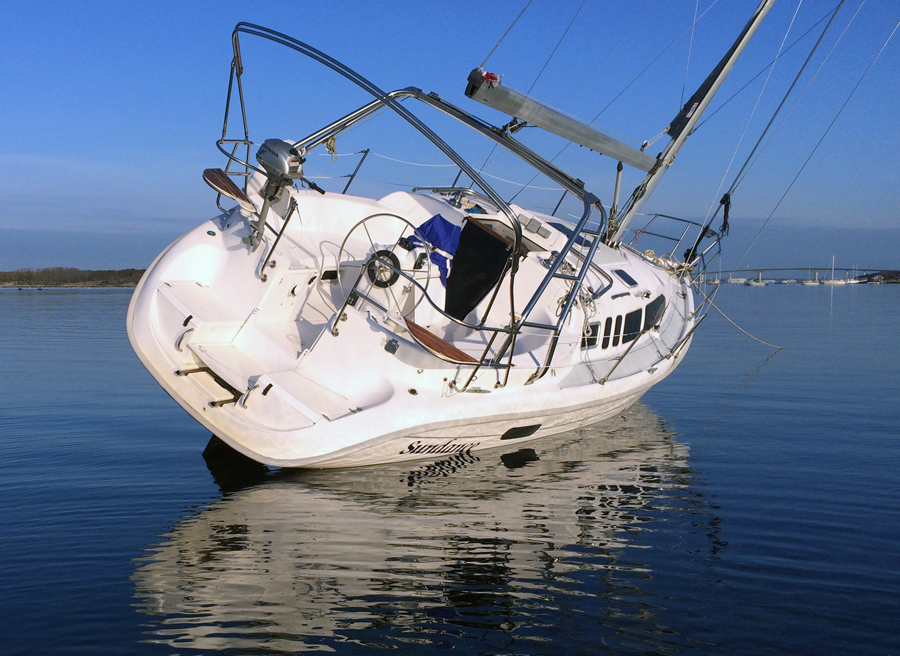 1. Give each other space
Most homes are set up to maximize shared space, but everyone will need alone time—and not just while working. You don't have to take all your coffee breaks and lunches together. Think about how much time you're used to spending alone (hello, commuters) and look for ways to build that same personal reboot into each day—even if privacy just means the luxury of losing yourself in a book without interruption.
2. Set up a schedule
I have a pretty set routine: write in the mornings; meetings and editing in the afternoons. What works best for you? Write it down, and then try to stick to it.
3. Hydrate well and sit up straight
When the writing is going well, I often forget to take regular breaks from my desk—a challenge that is aided by staying well hydrated. I also break up the workday by standing up for some tasks. I've tried sitting on a swiss ball, but I get too antsy and soon regress back to my kneeling chair. Put some thought into your overall setup (chair, desk height, keyboard location) because good posture is critical to long-term health. Here's one excellent summary, which reminds us that "you can't counteract the effects of sitting by visiting the gym at the end of the day" (especially right now).
4. Give yourself (and your partner) a break
This whole cultural shift is emotionally challenging, so even if you don't get as much done as planned, don't be too hard on yourself. It's a marathon, not a sprint, and conscious kindness (to both yourself and your loved ones) will be the winning move in the long run.
5. Take control of your own joy
The more disrupted our lives feel, the more important it is to have a little fun every day. For me that comes from getting outside, eating well, and sharing a laugh or three with Paul at the end of a productive day. All of our usual social outlets are off-limits, but we can still find joy in small daily habits.
Be well, all, and thanks for your #socialdistancing. Just like a sailboat race; the better we do it, the less time it will last.
Got another tip that's helping you #stayhome while also staying both married and sane? Share it in the comments below, or send me an email. Thanks for reading!