After clacking around inside my brain for years, Ferry to Cooperation Island now has its very first visual created by someone else: the cover!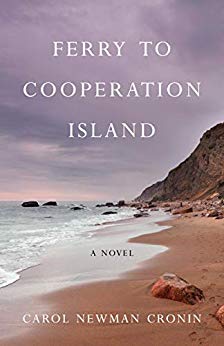 The process was actually quite easy: the publisher's design team sent photos they thought might be a good match. Many other equally beautiful coastal scenes had to be rejected because they didn't match the picture in my mind's eye of a tiny but endearing island off the coast of Newport.
After some back and forth we settled on this one, which (IMHO) both keeps it real (cliffs, rocks, ocean waves) and provides enough intrigue to entice readers. The image is now out in the world, popping up on virtual bookshelves as a potential pre-order (more about this in a few months).
(Okay, I'm going to allow myself a very large "SQUEE!")
What do you think? Would you pick it up in a bookstore? Let me know in the comments below, or send me an email. And thanks for sharing my excitement!