The Brenton Island Ferry Company operates a (fictitious) ferry between Newport, RI and Brenton Island (also fictitious). The 45-foot Homer S. Morgan has twin 453 diesels and makes the 40 minute round trip twice each day, adding an extra evening run on summer Fridays and Sundays.
Here's how this ferry grew out of my imagination.
For more details, read Ferry to Cooperation Island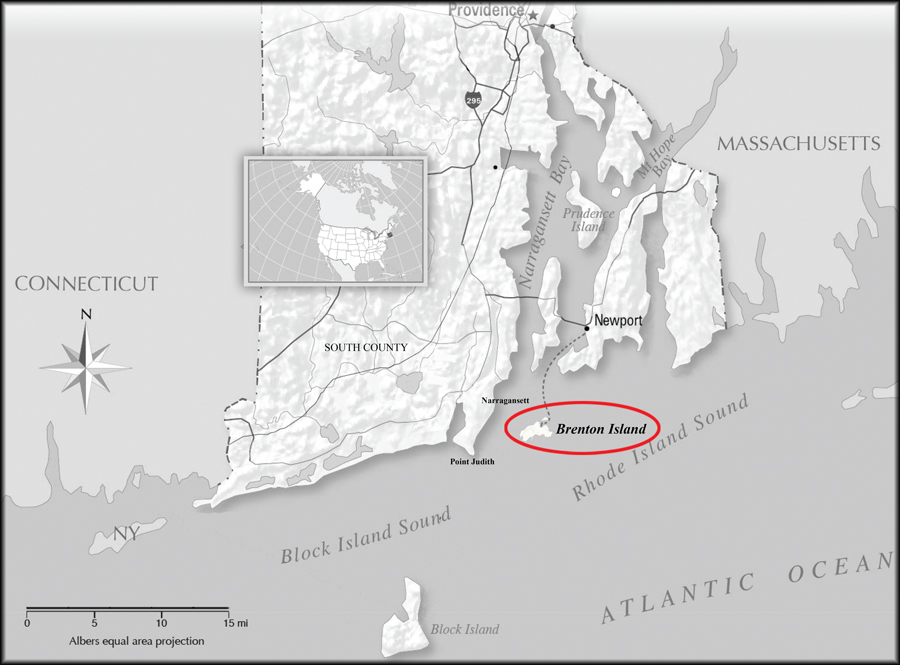 Company History
1926: William Wainwright (Lloyd's grandfather) starts a ferry company so he doesn't have to send his private boat ashore to Newport for his wife's many house guests. Homer Samuel Morgan is the first captain hired (he retired to Newport after 30 years as Wainwright's commuter boat captain).
1927: Wainwright moves to Newport and decides to formalize the ferry to take advantage of increasing demand for island transport. Homer Morgan grows increasingly annoyed with the increased demands on him.
1956: Ferry company sells to the Prime family, who also start a grocery store in a small building at the top of the ferry dock (now the Captain's Cottage).
1962: The grocery store is doing so well, Sam Prime's dad sells the ferry to Quentin Ballantine (Barb the baker's father).

1970: A new ferry is purpose-built, mostly funded by a grant from state. Islanders christen it the Homer S. Morgan, after the first ferry captain (who was better liked than the first owners). Barb's brother Roman is hired to run it after he barely makes it home from Vietnam. He gets nervous around large groups, so his dad builds an aft bulkhead to separate the wheelhouse from the passenger area—which means it can't run without a deckhand, who's supposed to stay aft.
1987 October: Quentin Ballantine is too leveraged and loses everything in the stock market crash. When the ferry company goes on the auction block, Lloyd Wainwright buys it for back taxes. By spring, Roman has disappeared to the midwest (he won't work for any Wainwright). The new captain is Matt Dubois, who's a bit of a souse.
1990: Ferry service expands to year round business, adds second daily run. Still only one ferry captain.
1994: After Matt Dubois fails to show up one morning (late night at Clark's Inn), Lloyd Wainwright hires James—on the condition that he make his first run right into the teeth of a hurricane. James makes it to the island safely, and runs the ferry for the next 16 years.
2000: Lack of maintenance begins to wear on Homer, especially the port engine.
2010 May: James is fired for carrying marijuana, and an outsider, Courtney Farris, takes over.