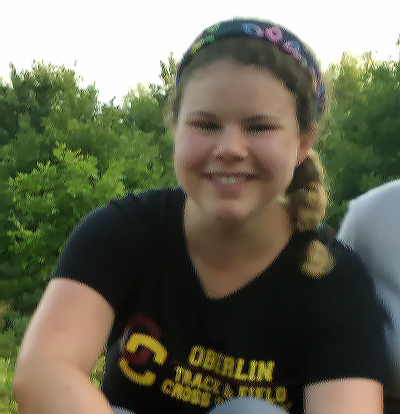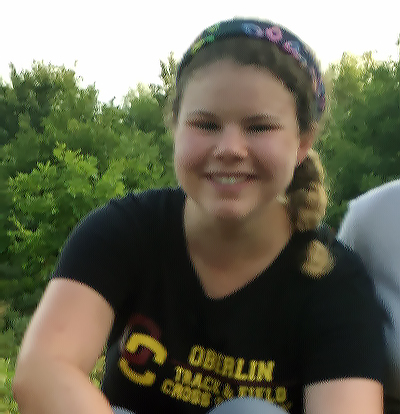 This summer, my niece Lydia is going cross-country. And not as I would do it (on four wheels, inside a comfortable vehicle, most likely towing a boat or two). Instead, she'll be on two wheels, riding from Charleston, SC to Santa Cruz, CA on her bicycle.
The trip is called Bike and Build, because between May 21 and August 10, she and 29 other young adults will fit in seventeen "build" days, constructing houses for people in need.
I have to say, I'm in awe.
For the past twenty years, we've watched Lydia grow up via thank you notes, holiday letters, and random in-person visits. From the tears of a two year old (Who is this person I don't know who looks so much like my mother??), through the funk of early teenager, she's somehow emerged as an inspiring young human. Her enthusiasm is infectious, and her hunger to learn is tempered with the realism of a generation raised on an overabundance of fingertip information. "How do you know?" is asked not in the snide tone I'd have used at the same age; it's a straightforward question. (Where did you pick up this knowledge you're passing along, and why should I assume that it will work for me?)
The other day, Lydia asked this very question of my husband Paul. The answer was simple: he's drawing on several decades of knowledge about biking and fitness and fueling. And in case that wasn't enough to make her believe him, he referred her to one of our favorite resources: the Hammer Nutrition website. In our 25 years of working with them, we've been impressed by how much information they've accumulated and shared, always with the goal of helping endurance athletes properly fuel and hydrate for long, grueling days—which is exactly what 100 miles on a bike in one day sounds like to me.
What's even better is that Hammer's founder, Brian Frank, just happens to be a cycling enthusiast—though I like to think he's learned a little bit about sailboat racing by now.
So to help Lydia achieve her goals, I'm sending her a Hammer gift certificate. Hopefully their products will help keep her healthy and happy while pedaling across the country this summer. (We've also made a tax-deductible donation, which will bring her a tiny bit closer to her fundraising goal of $4500.)
And starting May 21 we'll be cheering her on, as she pedals and builds and smiles and repeats, for all of those 4172 miles.
To learn more, visit Lydia's Bike and Build web page.