About Carol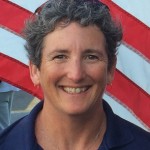 Carol Newman Cronin is an award-winning writer and Olympian. In 2004, she crowned a lifetime of competitive achievement by winning two races for the USA at the Olympics in Athens—the homework needed to finish her third novel, Game of Sails. A member of the elite US Sailing Team from 2001–2007, she continues to compete internationally in the double-handed Snipe class.
Carol focuses on writing and editing out of her home office in Jamestown, RI. In 2015 and 2017, Boating Writers International recognized her stories with awards at their annual writing contest.
For more detail, read Skills, Traits, Clients, and Titles or drop Carol an email: carolncroninATgmailDOTcom.