Carol Newman Cronin is an award-winning writer and editor, a world champion sailor, and an Olympian. In 2004, she crowned a lifetime of competitive achievement by winning two races for the USA at the Olympics in Athens—the homework needed to finish her third novel, Game of Sails. A member of the elite US Sailing Team from 2001–2007, she and teammate Kim Couranz recently won the 2018 Snipe Women's Worlds.
Carol works out of her home office in Jamestown, RI. In 2015 and 2018, Boating Writers International recognized her editorial skills with awards at their annual writing contest. She's published three books… so far.
Though she does have a phone, the best way to reach Carol is by email: carolncroninATgmailDOTcom
Represented by April Eberhardt Literary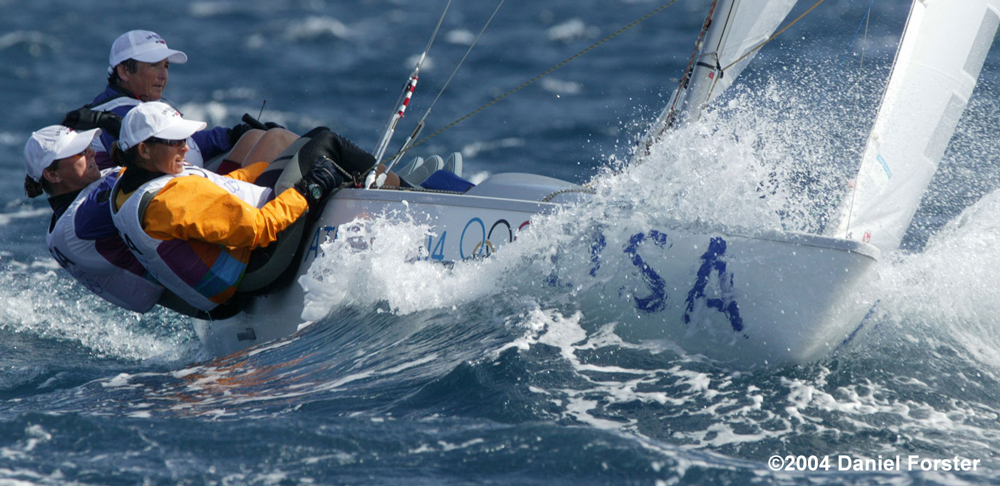 Things you might not know about me
My best morning starts off with a sunrise standup paddleboard session that ideally includes woolgathering.
My favorite work week challenges me to learn something new and to use more than one skill set.
I am a strong believer in the Oxford comma, though I will not use anything other than words to defend myself.
My favorite cruising grounds are Maine, Cape Cod, and of course the Caribbean.
I sailed across the Atlantic in 1986.
I don't really like sailing by myself, but it's better than not going sailing at all.
My favorite pets are other people's cats.
For more, read Skills, Awards, and Other Details.