WIP (Work in Progress)
Novels take me a long time to write—and I always think I'm finished when I complete the first draft. Here's a bit about what I'm working on right now.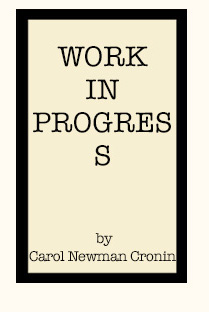 Working Title: Ferry to Brenton
Status: revising, searching for agent
Summary
Ferry to Brenton is adult upmarket contemporary fiction about two boat captains forced to team up while vying for the same job.
The morning after James Malloy is fired, Brenton Island's thirty-six residents gather at the harborside coffee shop to speculate about whether their ferry can run without him. When the boat does come in, captained by a female southerner, James storms off to the island's rocky bluffs in search of solitude and an open horizon. Instead he stumbles onto yet another insult: a swath of trees ribboned for removal, all so his former boss can build a private golf resort. The only way James can protect the island's last undeveloped land is to organize a community sit-in, which means accepting help from Captain Courtney Farris—and that requires learning to trust a woman from "ashore."
The story explores open space, closed-mindedness, and the ripple of change one fresh personality can make in a tight-knit community.
Stay tuned!