WIP (Work in Progress)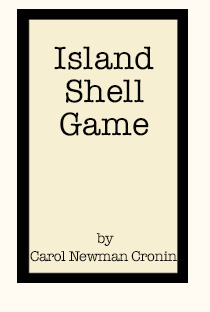 Novels take me a long time to write—and I always think I'm finished when I complete the first draft. Here's a bit about what I'm working on right now.
Title: Island Shell Game
Status: MS complete, searching for agent
Summary
Sécurité, Sécurité, Sécurité, hello all stations: This is Brenton Island, washed into existence by glaciers, four miles south of Newport, Rhode Island. 36 souls. Vessels in the area are advised to keep clear…
The day after his fortieth birthday, occasional curmudgeon and ferry captain James Malloy is replaced by a cheap outsider named Courtney Fretwell. Drowning in small town and about to lose his best friend Joe to cancer, James learns that a developer and Joe's greedy brother plan to turn the island's Native American village into a golf resort. In order to save the island's last remaining wilderness, James will have to team up with Courtney and outgrow his prejudices—against women, lawyers, and anyone from "ashore."
The story explores the value of open space, family ties (especially the non-blood kind), and the way one small change can alter the habits of an entire community.