Skills, Awards, and Other Details
I have a rather diverse set of skills that share three common elements: words, boats, and a water view.
Skills
Feature writing Award-winning stories about boats, boating adventures, and waterfront personalities
Boat knowledge Expert on sailing, sailboats, and the boating industry
Editing I have a sharp eye for typos and can almost always make a story more concise and readable.
Blog writing In addition to posting for clients, I've maintained Where Books Meet Boats since 2009.
Novels 3 published books
Graphic design/layout Proficiency in Photoshop, InDesign
WordPress knowledge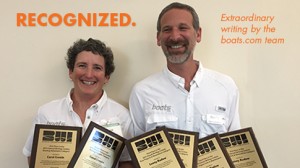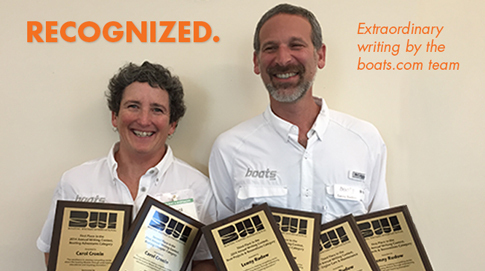 Writing Awards
Recent Sailing Victories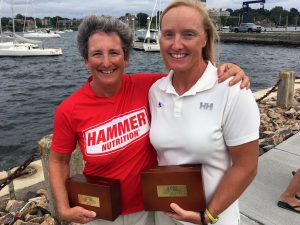 Traits
Self-educating and self-motivated. No babysitting required.
Internationally recognized by the sailing world, especially among the dinghy and Olympic crowd
Member of the 2004 US Olympic Team and US Sailing Team 2001-2007
Member of the Olympic Sailing Committee 2005-2016
Active Snipe sailor and editor of SnipeToday
Clients
I've created content for a variety of clients:
Seahorse Magazine
Sailing World
WAMIT
Wired.com
MP&G
IWWWFB
Various one design classes (J/109, J/105, Snipe)
Things you might not know about me
My best morning starts off with brainstorming sentences during a sunrise standup paddleboard session.
My favorite work week challenges me to learn something new and to use more than one skill set.
My favorite cruising grounds are Maine, Cape Cod, and of course the Caribbean.
I sailed across the Atlantic in 1986.
I don't really like sailing by myself, but it's better than not going sailing at all.
My favorite pets are other people's cats.