Welcome
Since 1998 I have provided writing, editing, and graphic design services for the marine industry. Working initially under the company name Live Wire, and now under my own name, I specialize in stories about boats—both fact and fiction.
I publish a weekly blog about books, boats, publishing, sailboat racing, and the amazing world in which we live. Please subscribe and you'll automatically receive a post each Thursday, right after it goes live.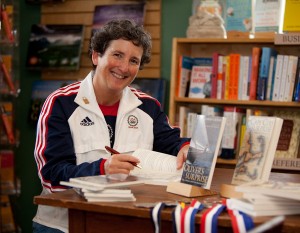 I am often asked how I made the leap from Olympic sailor to published author. Though the two achievements would seem to require very different skill sets (and I do, in fact, have a rather diverse collection of skills), they both played to my strengths in combining self-motivation and creativity. (Read Linking It All Together for more detail.)
Occasionally, I'm also asked (by those who've known me a really long time) how I made the leap from sailboat rigger to writer. Maybe one day I'll come up with a good answer to that one.
Thanks for dropping by, and feel free to drop me an email: carolncroninATgmailDOTcom.