Over the summer, Liz Baylis (hi Liz!) captured us wingfoiling from her dinghy. Now that Paul has edited her photos and video into a 3-minute show, I can check off one of my long-time fantasies; having my own personal paparazzi!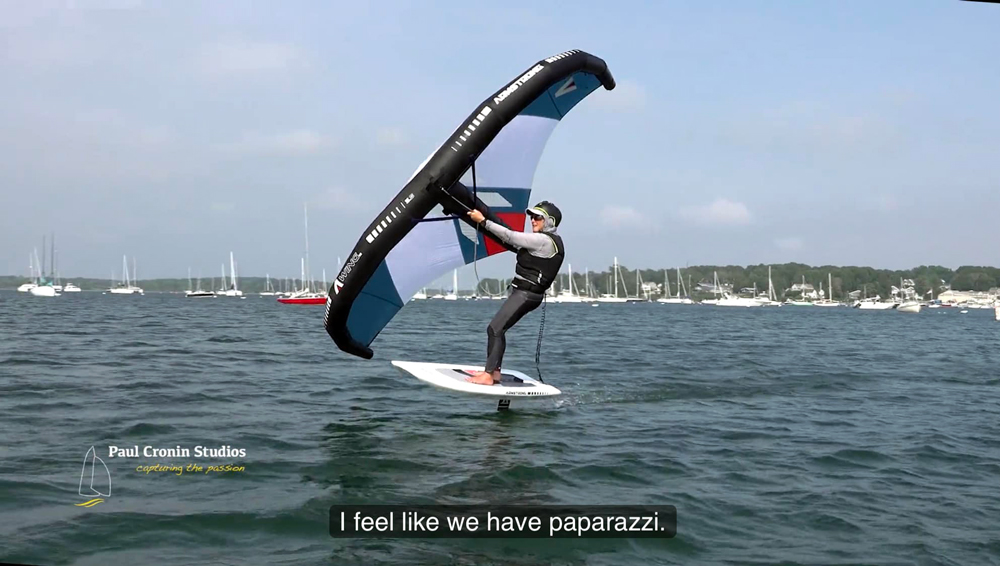 The last time I wrote about wingfoiling, I explained its cross-training benefits with Snipe sailing. One of my most popular posts (ever) included hindsight safety tips from an unexpected mishap. I've also explained how we incorporated a new sport into habits learned fifty years ago, and shared 5 reasons to start wingfoiling outside of the summer season. There are lots of lessons that apply to both other sailing and life in general.
This post is all about sharing the joy.
When everything's in balance, there is no water noise and the loads go incredibly light—the closest I will ever get to flitting across the harbor like a silent butterfly. Even the stumbles are fun, especially now that they're not happening nearly as often. As Paul says, we are indeed Hooked on the Foil—partly because we're doing it together.
So many people have asked me how hard wingfoiling is to learn, or how long it will take; I always struggle to answer, because they seem like the wrong questions. For me, the entire process brought joy; it didn't matter how long it took to get to the point where I can now jibe and foil reliably. Yes, it's more visibly fun now that I'm able to buzz my personal paparazzi—but the true secret is to enjoy each step along the way.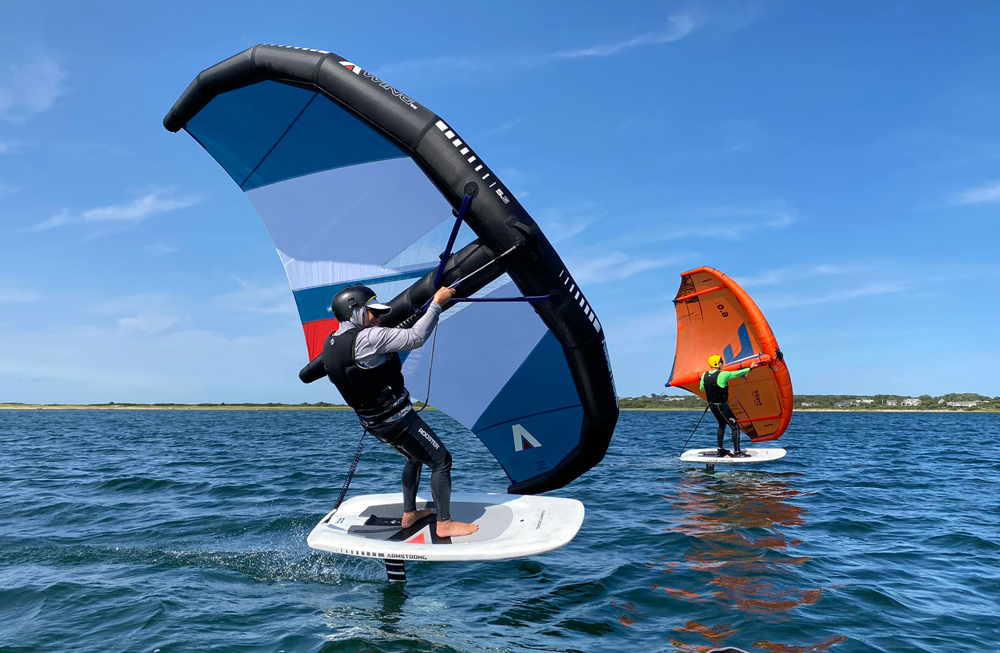 Got the urge to try wingfoiling? Leave a comment below, or email me; I'll send along a few ideas to get you started. Thanks for reading!