"Actually, there is some controversy over who arrived first, Carol or the boat," her mother jokes. "Put it this way, they were both late."
That's a quote from Sailing Away, a Cape Cod Times article that published during the 2004 Olympics. I dug it out for the chalk talk I gave last week at the Upper Keys Sailing Club (UKSC), after two separate people (my husband Paul and the Commodore) suggested exactly the same topic: "We want to hear about your background and where you came from." 
As I replayed my own history, I quickly realized that only one of my three sailing progressions (from local sailor to Olympian, from National Champion Snipe crew to world-champion Snipe skipper, and from keelboat sailor to wingfoiler) could have taken place at any other moment in sailing history. Here, then, is a time capsule of sailboat racing during the past 50 years.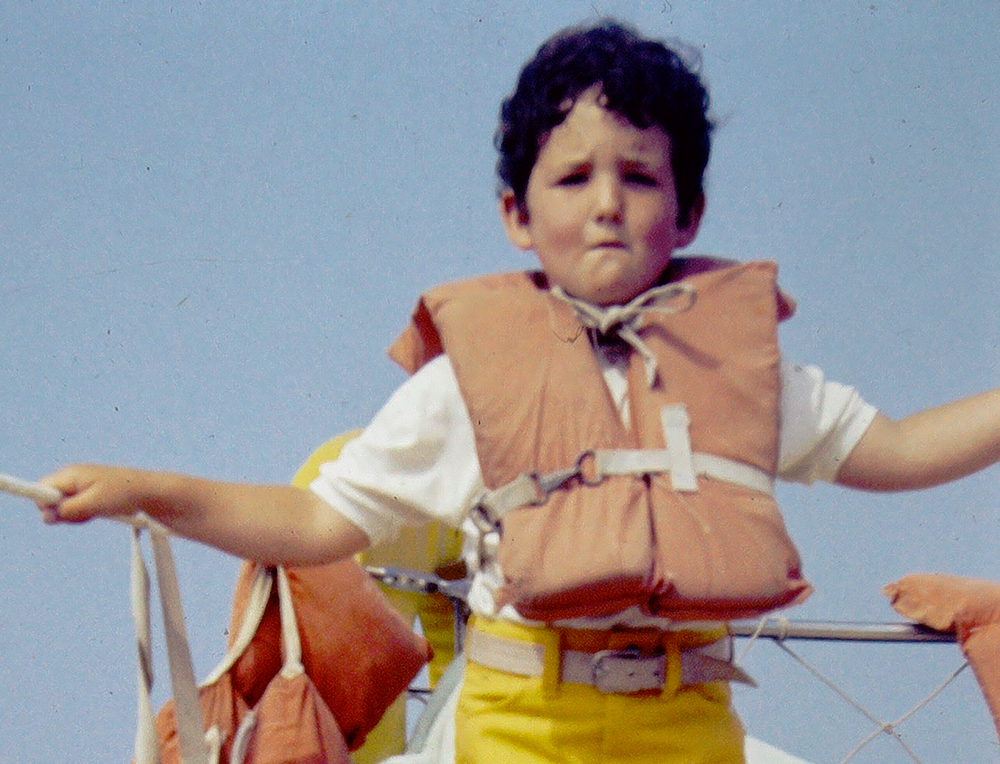 Early sailing
I went for my first sail at 10 days old, on a cruising boat that arrived the day I was born. (See Mom's quote, above.) My two older siblings like sailing, but neither has made it quite such an integral part of their career.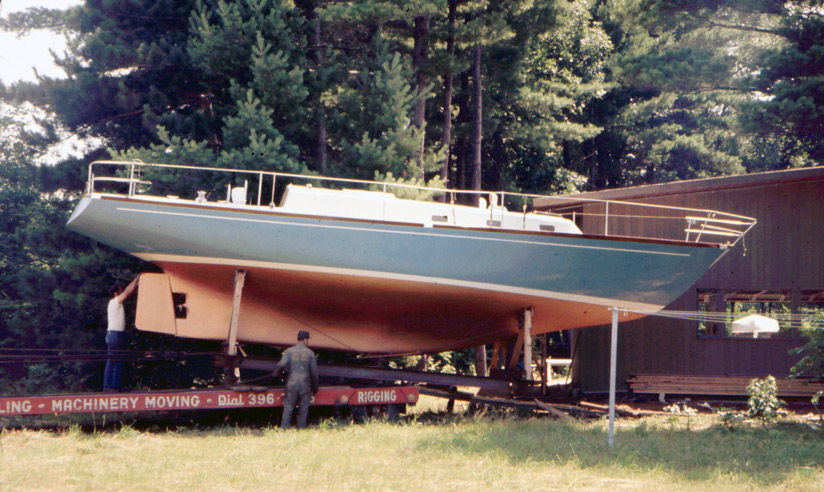 The winter I was six, my parents bought a Morgan 38 hull and deck and had it shipped up to our Massachusetts back yard. Over the next six months, we all pitched in to help get Katrina ready for launching. I suspect we did our very first race that summer, though the boat lacked many of the speed and comfort amenities my father would add over the next 53 winters. She is still an important part of the family, though her racing days ended back in the early 1980s. 
Growing up, regattas meant sailing to wherever in New England the start would be, followed by two to five days of racing with a crew of seven (all of us living on the boat), followed by a sail back to Woods Hole.
At age 10, Bob Bigelow introduced me to the joys of racing smaller boats that were, at least in theory, one design. "Bigelow remembers an inquisitive young girl who was hooked on sailing," that same Cape Cod Times article says, adding a quote from Bobby that I just love: 
'She was possessed with sailboat racing, and very intense,' he said. 'She just loved to sail and race.'"
Undergraduate and "Masters Degree"
The Connecticut College Sailing Team introduced me to two-person planing dinghies and the benefits of repetition, while my more serious teammates showed me that there were regattas happening all year. Most of the coaches I've ever worked with have, at one point or another, told me that "You should've steered in college," but in those days, I was perfectly satisfied to absorb and learn as a crew.
After graduation, I tried to settle back into local summer-only sailing—but I missed the adrenaline rush of more serious competition, as well as the winter escapes. A college friend introduced me to Ed Adams and the Snipe, which turned into a master's degree in one design racing (and a Sailing World cover, thanks to Onne van der Wal). I also crewed for several other Snipe legends, and along the way I dabbled in the Olympic women's singlehanded class—only to learn that I really didn't like racing by myself. Best of all I met my husband Paul, and we married in 1998.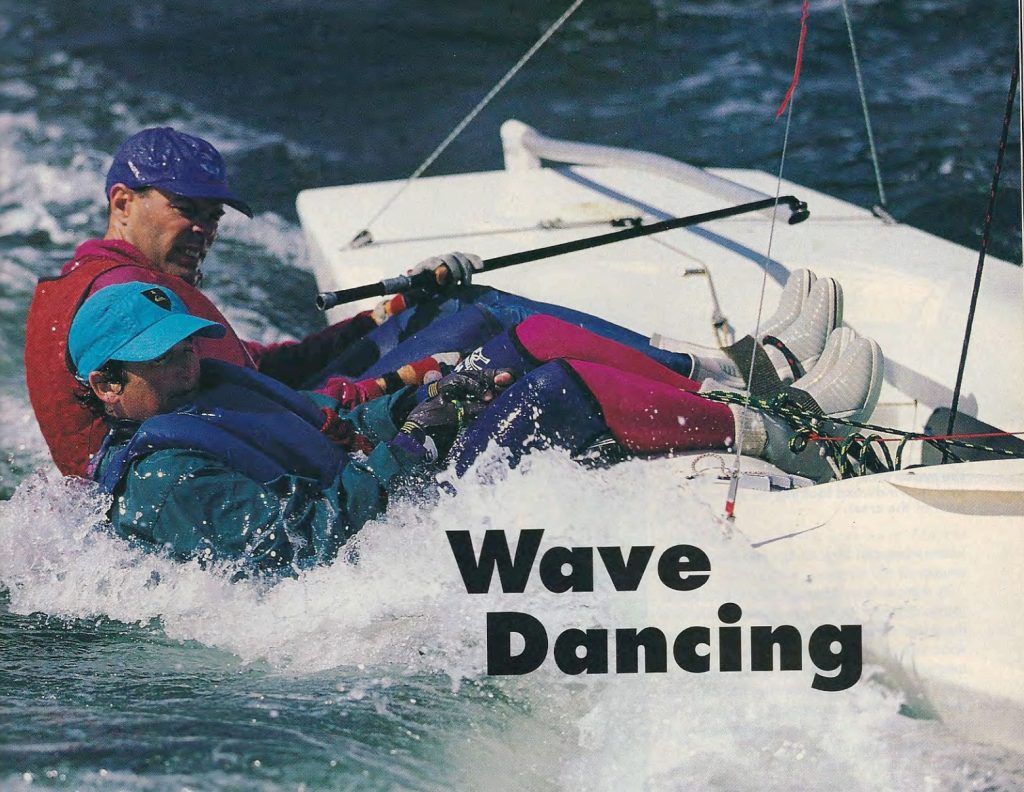 Keelboats and Olympic Dreams
In 1999, I was on the winning team for the Rolex International Women's Keelboat Regatta and finished third with a different skipper at the very first Women's Match Racing Worlds. The 2004 Olympics were supposed to include a new medal in women's match racing (partly to help the sport reach gender parity), and I was eager to be part of an Olympic campaign. But in November of 2000, when the medal was finalized (fleet racing in the Yngling, a three person boat), it was like losing a game of musical chairs; there was one less "seat" on each team. If I wanted to continue, I'd have to start my own program. 
Thanks to a lot of encouragement from Paul and the rest of my family, I bought a boat and put together a team. Over an intense two and a half years we developed a little extra speed in light air, and that's how we won the Olympic Trials in February 2004 on Biscayne Bay. I'll never forget the catch in my Dad's voice when I called to tell him we were going to Athens—without even sailing the last race. ("I've gotta go tell your mother!")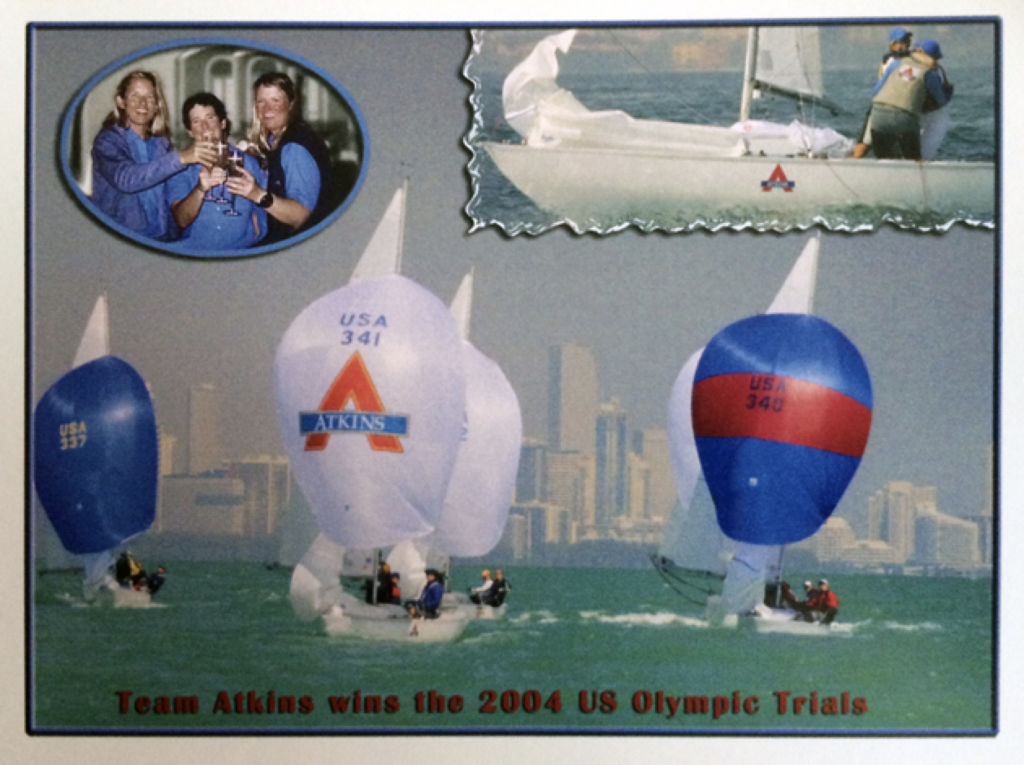 2004 Games
Athens was known for light air, and after finishing third at the 2004 Yngling Worlds we were definitely considered medal favorites. We did win two of the sixteen races. But we also embarrassed ourselves by broaching, right in front of the Acropolis! Tenth place seemed like a complete failure—until we got home, and realized how special it was to be an Olympian. The challenge was, how to put everything I'd learned to use? Most of it really only applied to another Yngling campaign. 
So, after a year off, I started working toward Beijing 2008 with new teammates. We finished seventh at the 2006 Worlds and tenth in the Olympic Test Event. But by January 2007, when I looked around the Yngling boat park in Miami, I had a gut-thumping realization: we were the only team still working within the old part-time model. Our (younger) competitors had only one task, to train and race—while we had jobs, mortgages, and families.
Back to Keelboats, and Snipes
And so I made the difficult decision to retire, and sold my two Ynglings (at their peak value, since the fickle Olympic winds soon blew in match racing and the Elliott 6m for 2012). I moved into a new role, trying to help modernize the US Olympic Sailing Team—because the world had left us behind.
Fortunately, unlike Olympians from most other sports, I could also continue to compete at a high level. The Rolex International Women's Keelboat Championship provided an excuse to get three friends together on the J/22, and by the time that faded away Kim Couranz and I had teamed up in the Snipe. Over the past thirteen years, we've attended several international Snipe championships; we even took home the Women's Worlds trophy in 2018. 
That Foiling Thing
When the Moth first came on the scene, I was very intrigued—until I saw the price tag, and realized how long it took to rig and unrig. Paul added foiling to his windsurfing, but I continued to sit on the sidelines.
And then wingfoiling was born, and I just had to try it.
In 2021, we bought equipment and started falling and learning and learning and falling. At almost 60 years old, it's been a huge challenge to master something so completely new—but also one I can adjust to fit my schedule and attitude. I have no interest in wingfoil racing, but it sure is fun to use all my sailing skills and physical abilities to go just a tenth of a knot faster than my husband. It's definitely putting all of those 10,000 hours I accumulated to good use, though the "trophy" is much less obvious.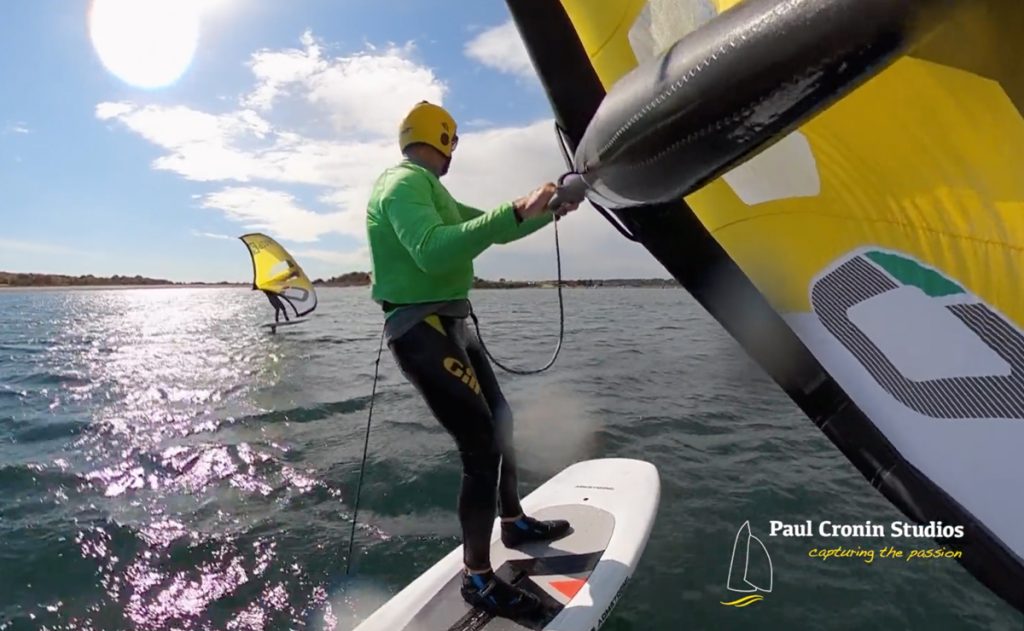 Faster, Smaller, More Intense
Today, foiling has taken over the top levels of sailing. Olympic keelboats have been pushed aside by foiling cats and kites, and there's even talk of a wingfoiling medal. Teams are smaller, too; no more three-person boats at the Olympics, and even America's Cup sailing teams have drastically shrunk in size. But I have no doubt that if I were in my 20s today, I'd still somehow find a way to join the crew of a top level team. As my Mom put it in that Cape Cod Times article, "perseverance is another of her daughter's attributes; 'She's battled back from behind many times.'" Also, there's just no substitute for the intensity I apparently possessed, even as a precocious 10 year old.
And yet I'm very glad I grew up when I did, with so many opportunities to learn at a comfortable pace as my skills and interests evolved. This history reads like a time capsule now, because it could not have taken place at any other moment in sailing history. I can't wait to see what happens next!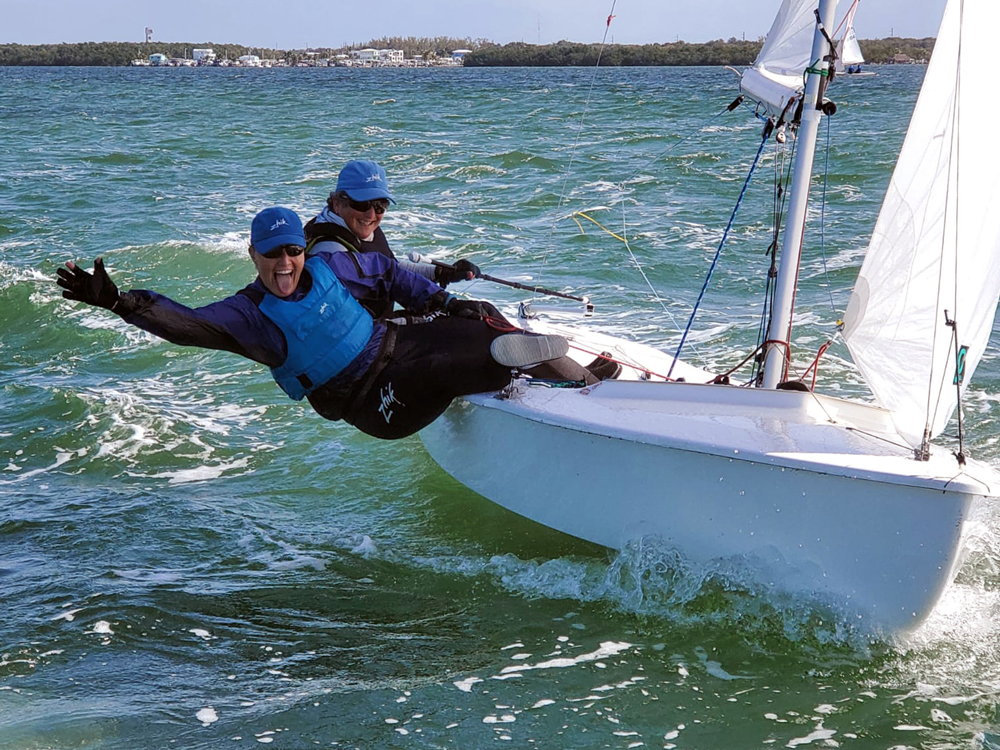 Bonus question
Now that you've made it through this personal time capsule, which one of my three sailing progressions (local sailor/Olympian, Snipe crew/Snipe skipper, and keelboat sailor/wingfoiler) could still take place today? Share your thoughts in the comments below, or send me an email. I read every single one, with gratitude.