Last June, I sat down in the cockpit of a J/99 across from Rod Johnstone and interviewed him for a profile in Seahorse Magazine. It was a gray but warm day in Stonington Harbor, and he was getting ready to sail to Bermuda and back. At age 83.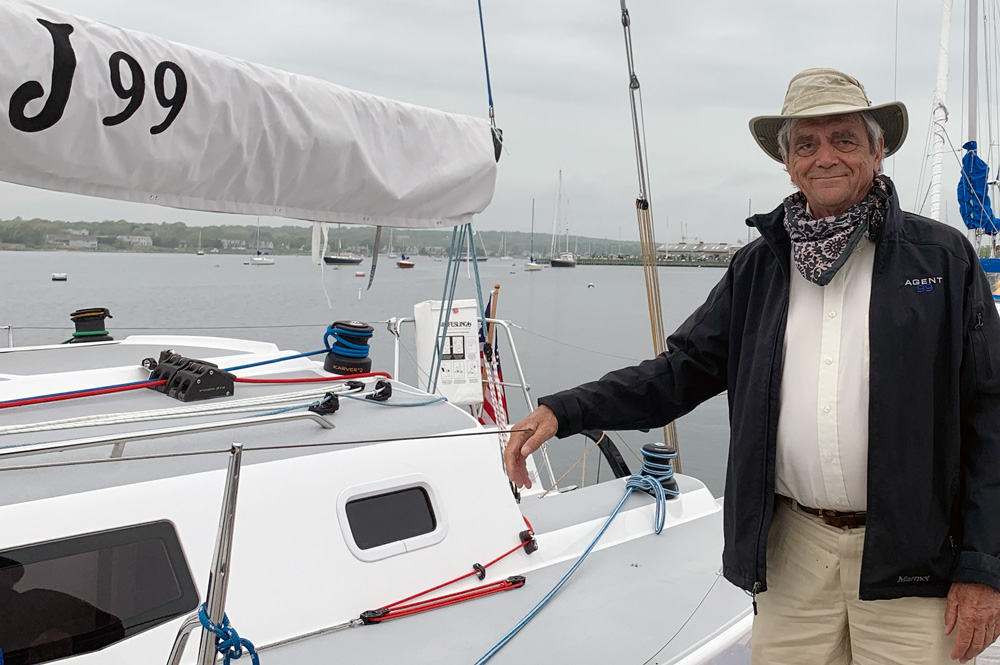 Rod is a self-taught yacht designer, and he jokes that he never actually graduated from Westlawn (though they eventually gave him an honorary degree). What I like best about his story is that he followed his passion and then found a way to build a business out of it—an especially timely approach, now that the current economy is forcing so many of us to reinvent ourselves.
I really enjoyed learning more about Rod, and the September 2020 issue of Seahorse also includes a great story about Uffa Fox. In the October 2020 issue, you'll learn from Dawn Riley herself how to properly pronounce "Melges", so subscribe. Meanwhile, please share your Rod J stories in the comments below or by email. Thanks for reading!
Previous Seahorse profiles: Harry Anderson, Vince Brun, Dave Perry, and Jud Smith